You're not overwhelmed - you just don't know what the fuck to do!
You've got an idea and it's a good one!
The world needs this, you KNOW it in your bones
But like where do you fucking start?
YOU DON'T HAVE TO DO IT ALONE
I have seen so many people give up on their dreams of starting a successful business because they thought it was enough to simply have a good idea that solves a problem people have. If only it was that simple.
You need the tools and guidance to succeed because it's no longer a case of knowing a lot about one thing, rather a little bit about a lot of things. 
Let's fuck off the overwhelm and get you on your way with one place to go to learn a little bit about a lot of things. 
A place you can go to get HOW TO instructional videos, ideas, support and actual tangible skills so you can stop chasing ideas and start following through on them.
Creating a business that works for you, not the other way round. 
And the best part, you don't have to do it alone, when you join…
A FUCK YES BUSINESS SCHOOL
The membership taking all of the guesswork out of setting up a business that replaces your full-time income working your own hours.
This 3 month block we are covering PINTEREST, first lesson is a live zoom on Wednesday September 28 at 10am AWST, replays are available. 
Upgrade and get yourself a 1:1 90 min personalised Pinterest strategy and audit with me for $450 (save $50)
Only interested in Pinterest?
Buy a 3 month block up front without being locked into anything else. 
A FUCK YES BUSINESS SCHOOL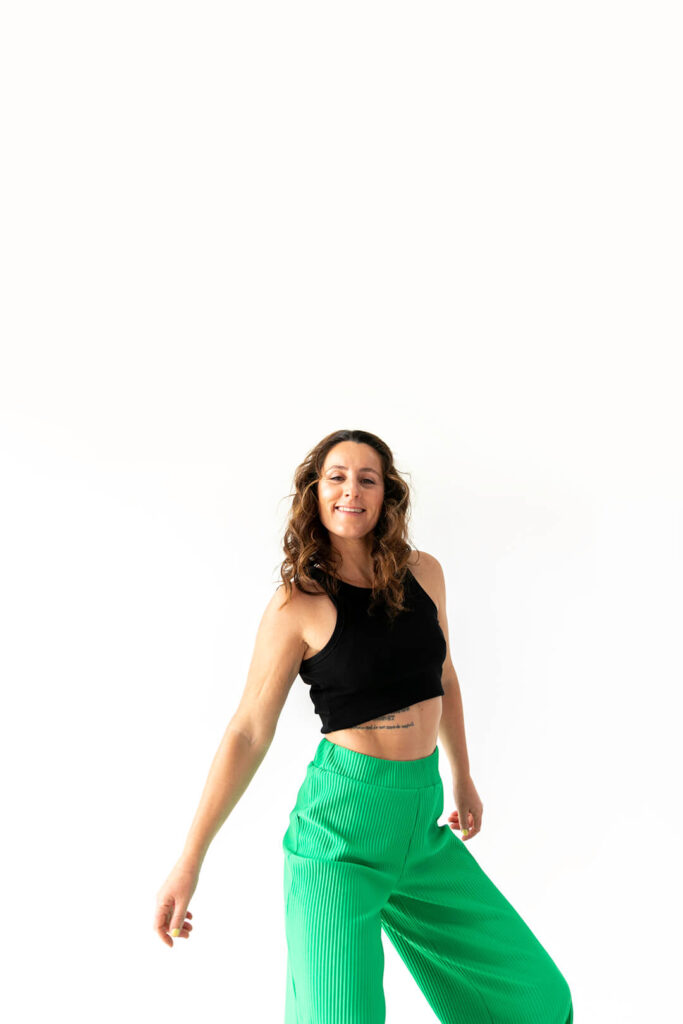 7 years ago I wound up jobless and about to bring a baby into the world on my own.

I did what any single, pregnant women would do. I took my growing ass to Coachella and danced the days away, throwing my middle fingers up to the sky and at ANYONE who was going to tell me how single mum life was going to look.

I was going to custom design my life and it wasn't going to include working 40 hours a week for the bare minimum, with my baby in daycare. And I sure as fuck wasn't going to give up ocean living, iced almond mochas, or hours in Timezone working on my PB basketball score (which is 283).

So, I got to work. I got clear AF about what life I wanted, and I made it happen. How? With less than $200 to my name and an iPad (that I couldn't pay for) and a shitload of audacity .

And here we are, 7 years later - a shitload of trial and error, 100's of stoked customers and supporting myself and my daughter to live our best lives by the beach. And NOW I'm showing YOU how to set up a business so you don't have to spend the best hours of your day making money for someone else.

This is where you come in and choose your own story. You also get to choose the ending.


DON'T TAKE MY WORD FOR IT
This is going to be YOUR idea of a really good time if:
You're brand new to business, you know what you're doing/selling but this whole online world of business is brand fucking new and if you're being honest A LOT to wrap your head aroud so some easy to follow videos would be super helpful ad frankly, was't kid of expecting midset to be a issue so stoked that's included too
You've got a business and so far so good but it's definitely time to get more intentional with how you're doing business because winging it has been fun but it's time to get smart about it but learning some ew shit so you can get busy living your best life at the same time. 
And if you feel like you've been winging it so far and need a bit of a hand with a strategy so you know what you're doing and where you're going chuck on a 1:1 with me and we 
SURE, YOU COULD FIGURE IT OUT YOURSELF
OR, YOU CAN SAVE YOURSELF TIME & MONEY AND JOIN US INSTEAD.
That's $25 a week, a lettuce costs more.
1:1's include a 90 min session (usually $497) for $450 and the extra 2x 60 min 1:1's (usually $397) for $350 ea​ch
Buy 1 save $50
Buy 3 save $150