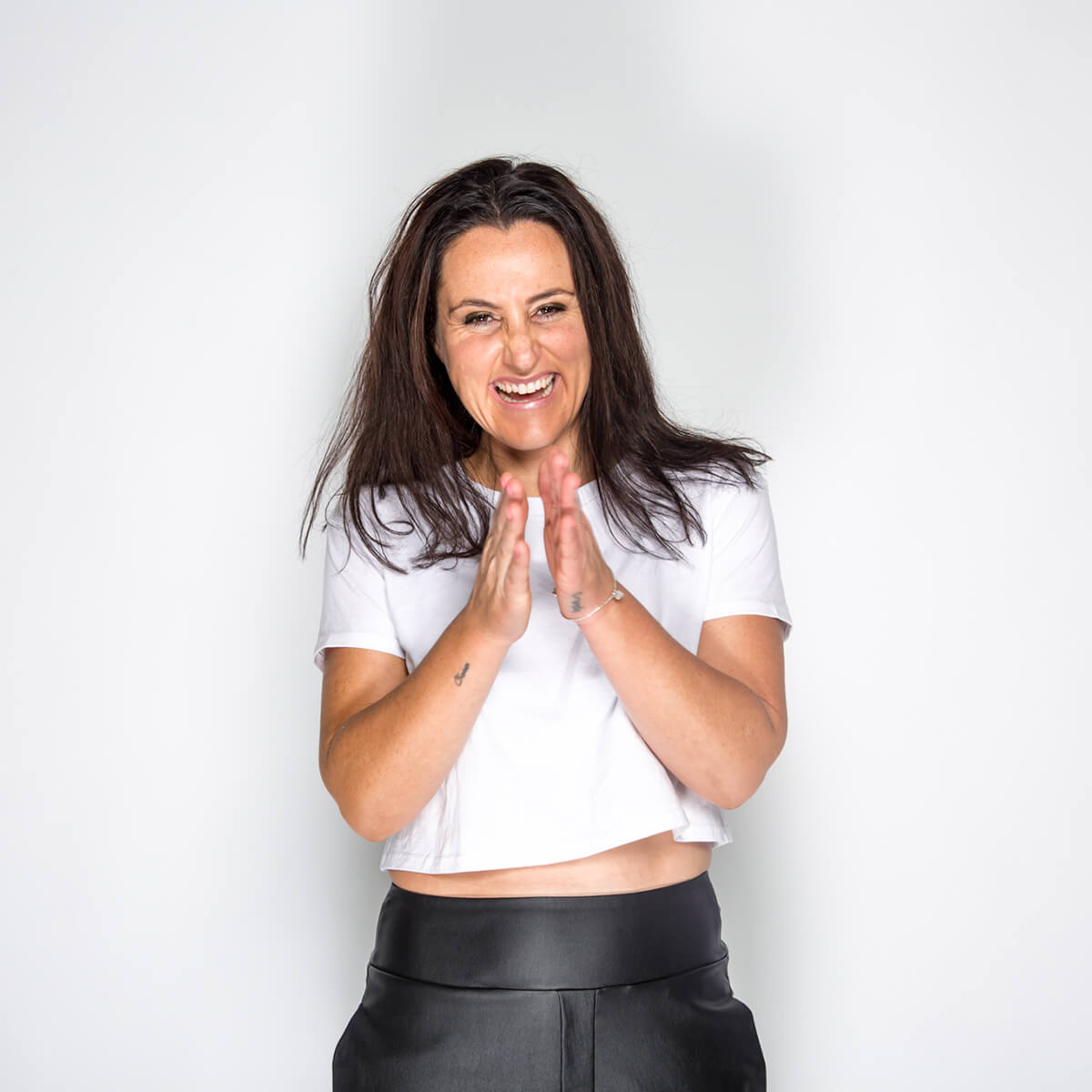 Life & Biz Strategist. Timezone basketball champion. Lover of profanity. Deadset Legend.
I bring vision boards to life and turn the mundane to magic. Put simply, I move people the fuck out of their own way and light them the fuck up.
Why? Because life ain't no MF dress rehearsal.
I help you get clear on what it is you really want out of life, and why the hell you don't already have it. Then we create it.
Yeah, mate. It gets to be that easy, but only after it gets uncomfortable.
It might take a giant shove to get to the exploding point, to the place you can no longer stand just how damn unhappy you are. Or worse, you could discover unhappy and settled are such normal feelings, you've got them on autopilot.  
You don't even notice you're not actually living your life; you're just surviving it.
Mate, NO ONE gets out of this life alive. Tell you that for free.
You, yes YOU, abso-fucking-lutely get to do whatever the fuck it is that lights you up AND get paid for it.
 In less time than it takes Netflix to ask, "Are you still watching?" I'll help you find out what makes your soul dance like it's taco Tuesday with two for one margaritas. Then (this is the best part), I show you how to turn that fire in your gut into cash money.
Most importantly, you'll unveil exactly what makes you come to life, and experience your entire world change – your relationships, how you see yourself, and mate, life in general just gets better. So much better.
But…we're not here to fuck spiders.
I don't accept excuses, and I sure as fuck won't sugar coat it for you.
We won't vibe if you are easily offended, don't like swearing, and aren't interested in living an awesome fucking life, designed by you, for you.
If you need me, I'll be living my best life by the sea.