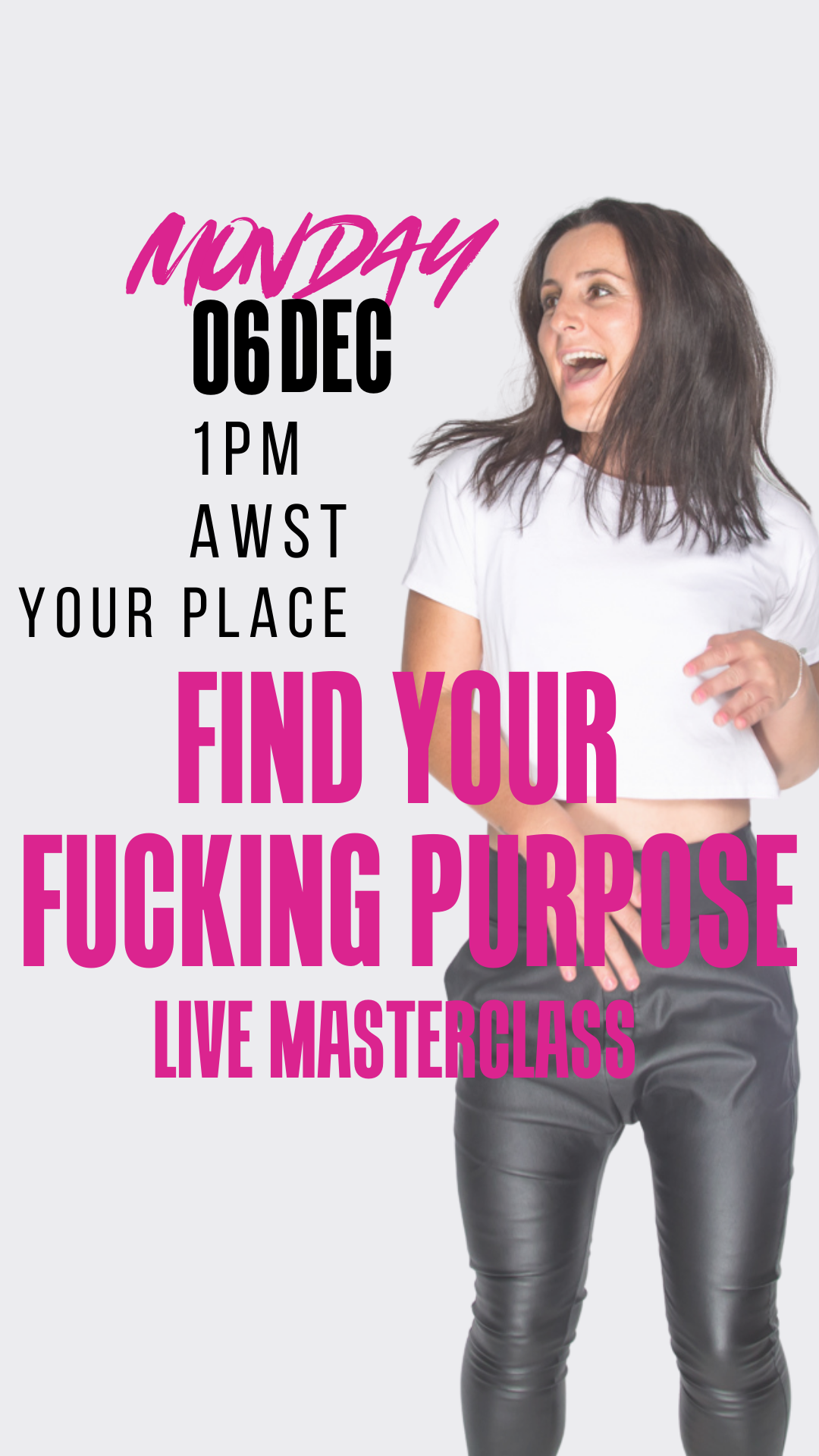 MASTERCLASS:
FIND YOUR FUCKING PURPOSE
1pm - 2.00pm |
Your place, pants optional
Grab a coffee, get comfy and come hang with me in your lounge room. I'm going to throw some fun AF activities that are going to get you clear AF on
WHAT IT IS THAT YOU ACTUALLY WANT IN LIFE and WHY you want it. 
You'll get connected to your why or purpose and mate, you will be 🔥 LIT AF 🔥 because once you know what you're here to do and why you're here to do it – the rest, the rest is fucking easy. 
This 60 minute masterclass will also include the app for live hot seat coaching and will have you seeing out 2021 and welcoming in 2022 with so much clarity, so much purpose and so much fucking FIRE!
DON'T TAKE MY WORD FOR IT
Oh hey, I'm Amee. Life & Biz Strategist. Timezone basketball champion. Lover of profanity. Deadset Legend.
I started my biz at the beginning of 2019 teaching small biz owners how to use Pinterest to market their shit. Within a year I was running coaching programs about to hit 6 figures. And then I blew the whole fucking thing up. very dramatically. 
Having to star all fucking over again, I discovered that the secret to a happy life has very little to do with money. In fact, it has NOTHING to do with it. And that if you start with creating a life you get to say fuck yes to first, the biz stuff comes easily. 
Having done it both for myself and business owners Aus wide I'm going to teach you how to make it work for you. So that when you do have a 6/7 figure business. You won't need to recover from it.